2008年4月3日 星期四
from gunota headline:
The Bandai Hobby Sales Manual up at
The Gundam Base.Side 1
shows off a chart with a summary of their marketing plans for the Wing series HCM-Pro line: Buying the Gundam Deathscythe will get you a W File (Mecha edition) and the Wing Gundam will similarly come with another W File (Character Edition). Summer will see the release of the HCM-Pro Sandrock as well as a large promo campaign. Each of the Gundams will come with a Special Linking Base that can connect to the Wing Gundam's to make a larger display. Related pamphlets, posters, and promo videos will be advertising the line at hobby shops.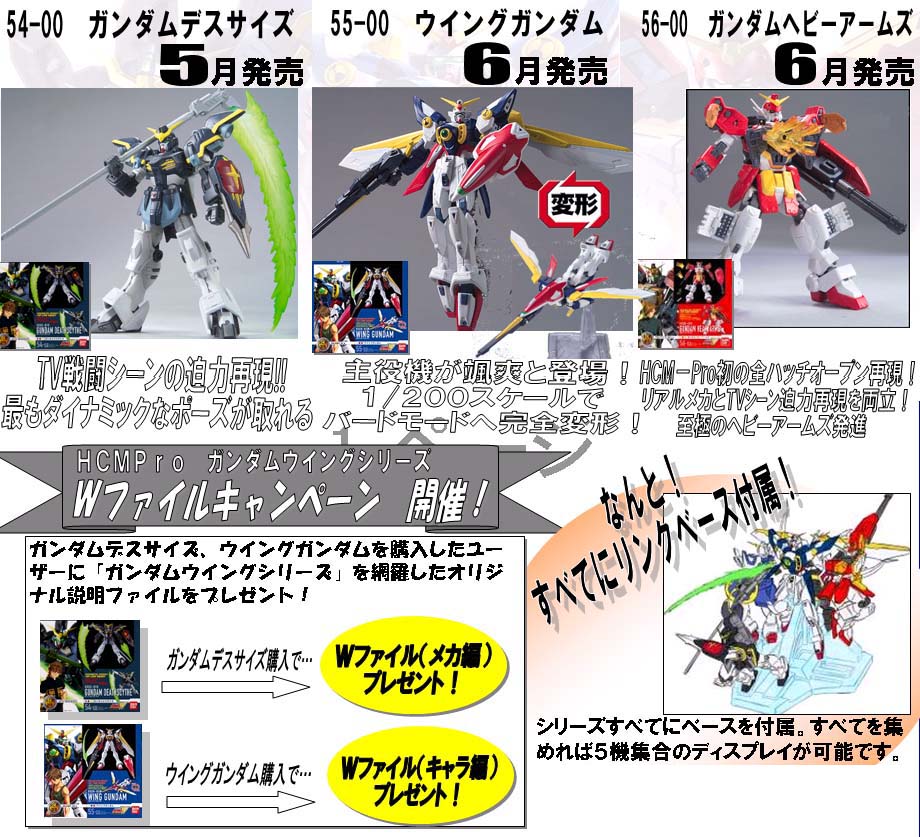 pics from Gundam base
張貼者:

K.W.Ho (Tom)
於 下午6:08
沒有留言:
這篇文章的連結